Nationwide's core business is providing expert audiovisual technical services.
We consult, design and engineer so you get the systems you need within the budget you have to spend. We install, integrate and commission systems wherever audio, video or communications technologies are needed to facilitate your business and operations. And we provide ongoing support, training and maintenance services to maximize the impact and extend the value of your investment.
If you think you know what AV equipment you need, you can probably find it online. If you have the time and technical skills, you can probably install it yourself. And, if you're persistent, you may even find manuals and videos to help you integrate, configure and program it too. Or you can let the experts at Nationwide AV do it right the first time.
AV Design And Engineering
Your organization is unique. You do everything 'your way'. And you need AV technology that supports your UC software and workflow, then eases and accelerates your business processes.
Nationwide AV can help. We look at your premises or construction plans. We learn your preferences, requirements and processes. We listen to your stakeholders and help establish your priorities. Then we recommend the best way to support your work with meeting, presentation, conferencing, collaboration and other AV technologies. We can also provide hands-on demonstrations, 'test-fits' and proofs-of-concept to ensure your AV technology investment produces exactly what your business needs.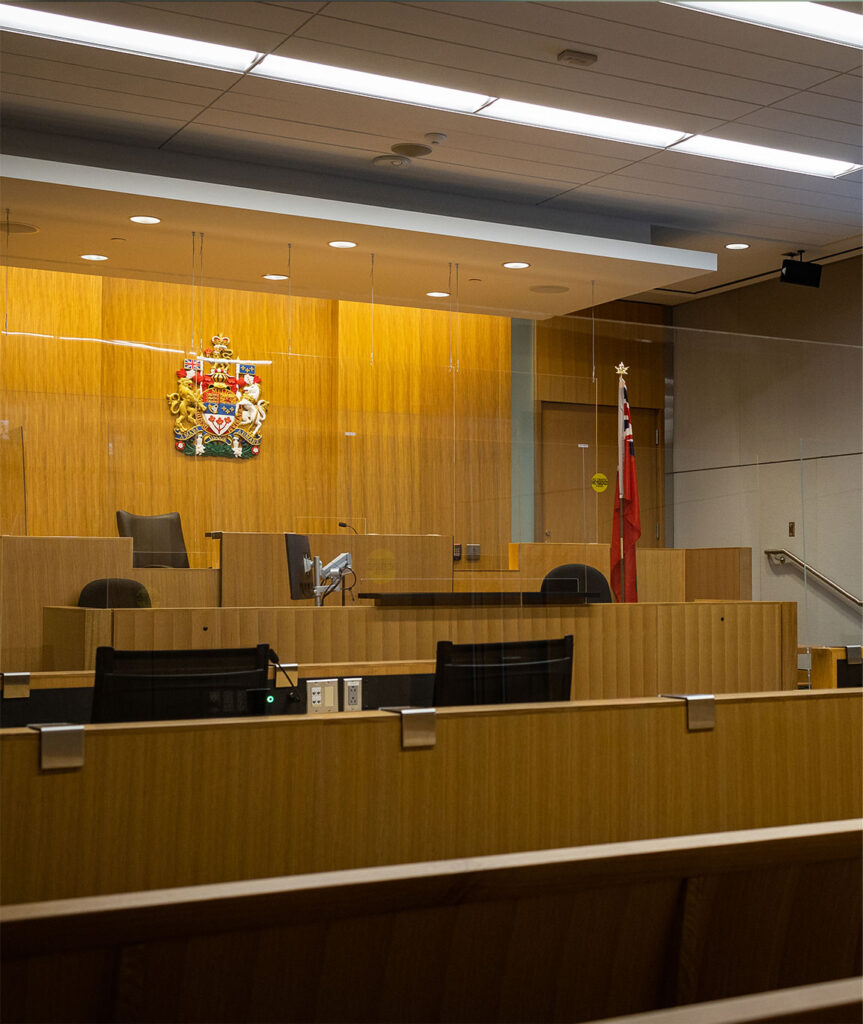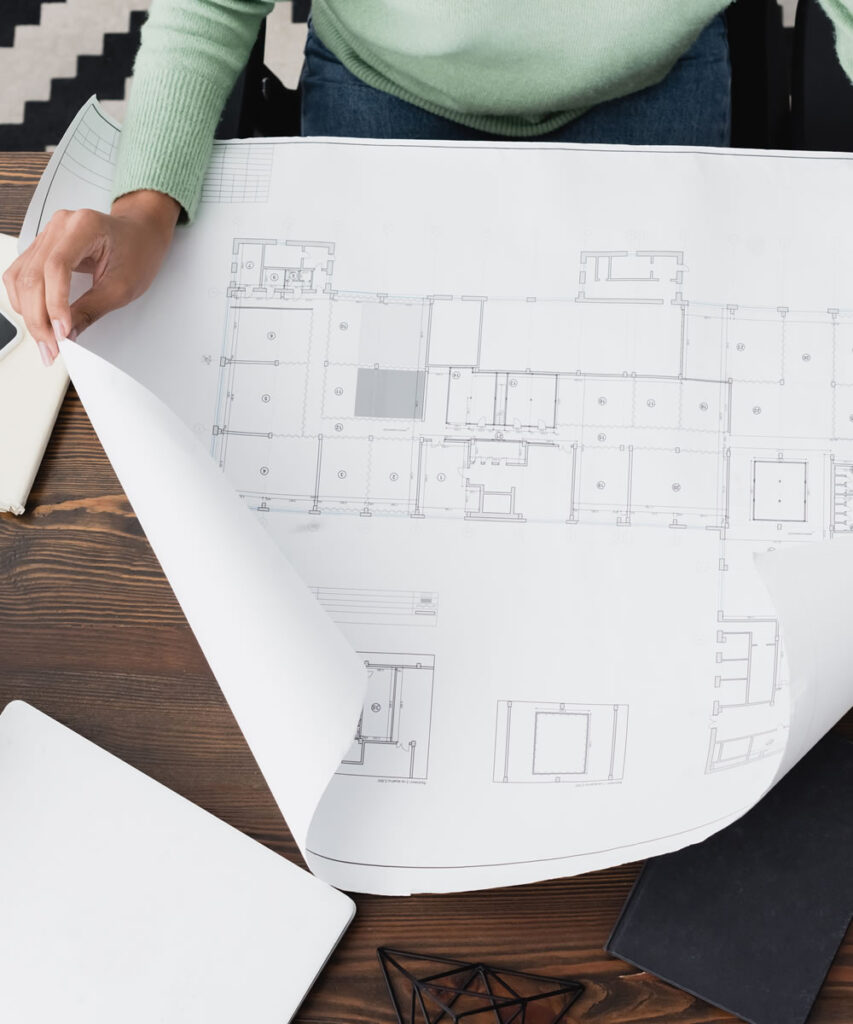 Audiovisual systems are just one part of an overall Workplace environment. It is critical AV is well integrated into both the physical spaces and prevailing culture.
Nationwide AV will work with your design team and other technical consultants to coordinate fit, finish and infrastructure. We can design on a fee-for-service, design/build or design/bid/build basis to ensure procurement compliance. Or, as part of a large-project construction team, we can provide the technical design-assist, value engineering and PSOS compliance you need. Nationwide's technical design consistency and quality assurance are achieved through adherence to ANSI/INFOCOMM 2M:2010 and ANSI/AVIXA D401.01-201X standards. These are part of our current question for the highest level of AVIXA APeX certification.
Nationwide's decades of AV installation experience guarantee the success of your project. We take pride in planning and managing our work well to ensure safety, quality and cost-effective on-time, on-budget completion. We get it right the first time and then rigorously test and certify every system to ANSI/INFOCOMM 10:2013 standards.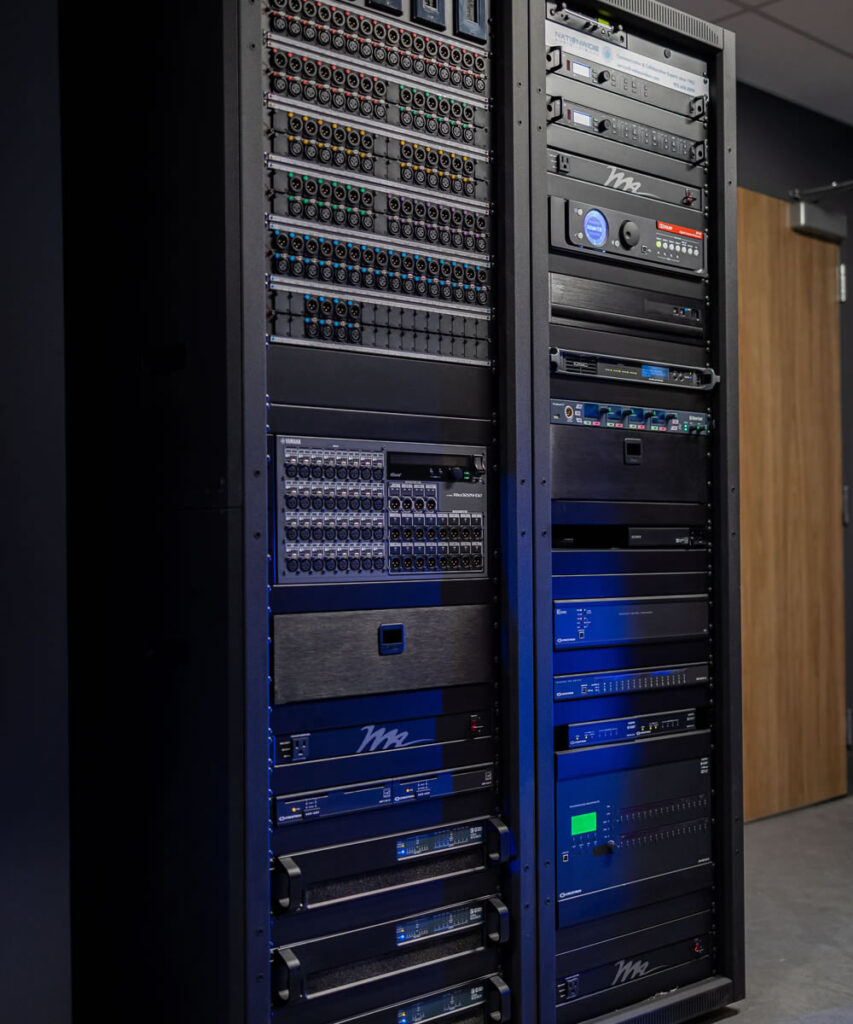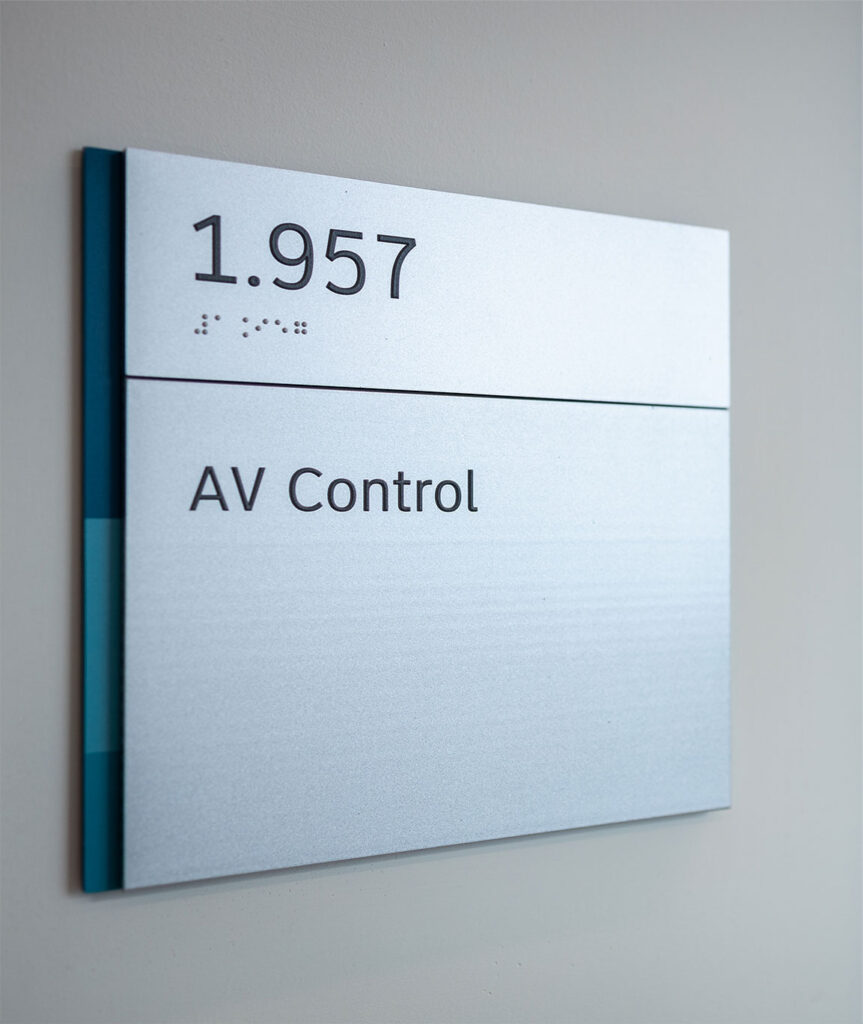 AV Programming + Automation
The easier your AV systems are to use, the faster they'll be adopted and the more effective they'll be in improving business process effectiveness. We spend a lot of time worrying about the GUI (graphical user interface) and UX (user experience) so you don't have to worry how long it will take your staff to learn to use their new systems.
Occupancy sensors, QR code links to personal devices for control and touchless operation are some of the programming innovations we're already implementing to ensure a safe return-to-work environment. These features can be added to almost any existing AV system and we'd be happy to show you how.
Your IT infrastructure is the digital backbone of your business or institution and cannot be put at risk. Now that most AV systems are connected to networks for content, distribution, control, management and monitoring, Nationwide's core skill sets now include network integration, coordination and configuration.
Nationwide AV offers a range of wired and wireless presentation and collaboration solutions, networked content distribution, streaming and conferencing. We also provide remote monitoring support and L1 / L2 service, virtual help desk services and ITIL compliant ticketing as well as ensuring all AV firmware and software regularly updated and 'patched' when required.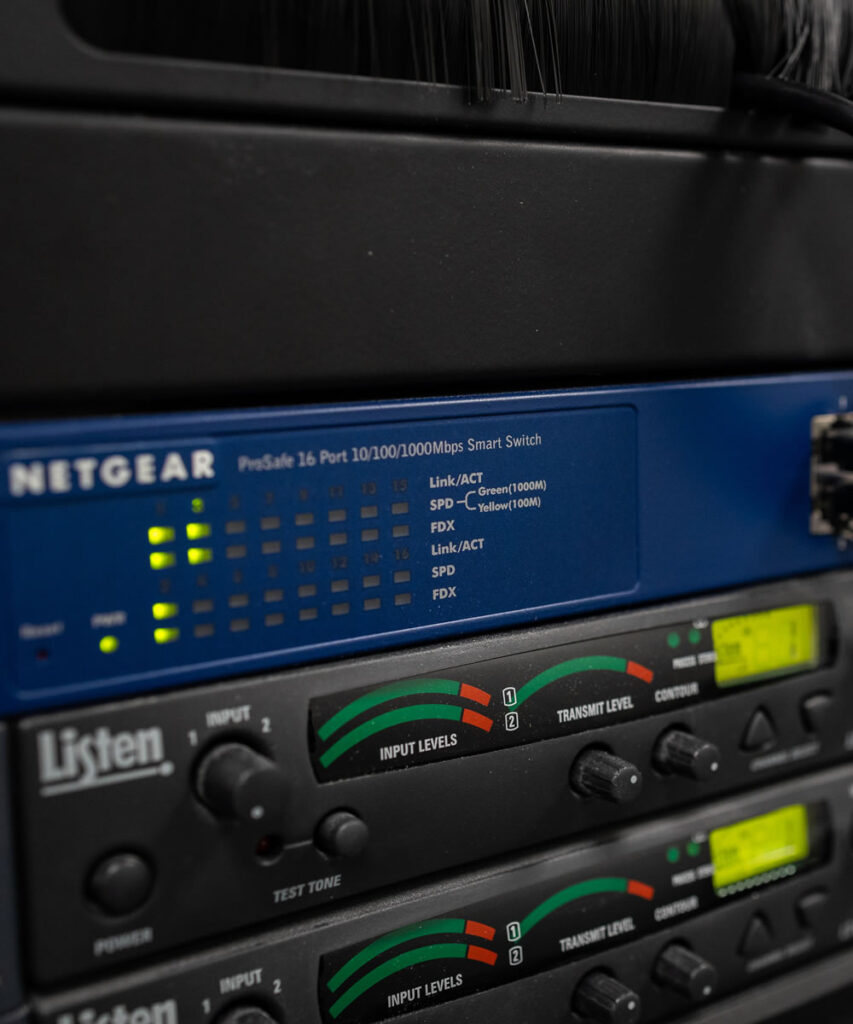 The best service contracts are designed to support people, not equipment. Your users need help learning to operate their meeting room, conferencing and other systems. Your support staff need help responding to user requests and ensuring the AV systems are operating properly. Your IT department needs help managing AV's impact on their network and preventing against any security threats. And your management needs help documenting the associated costs and benefits, evaluating opportunities for improvement and budgeting for future requirements.
Nationwide AV's comprehensive Managed Services contracts are tailored to the specific requirements of each facility and its people. We include time to train users on an ongoing basis. We include flex-hours for system upgrades, programming changes, relocations and reconfigurations. We include time for firmware updates, software patches and security updates. We include time for operational reviews, upgrade planning and 'what if' design and budgeting exercises.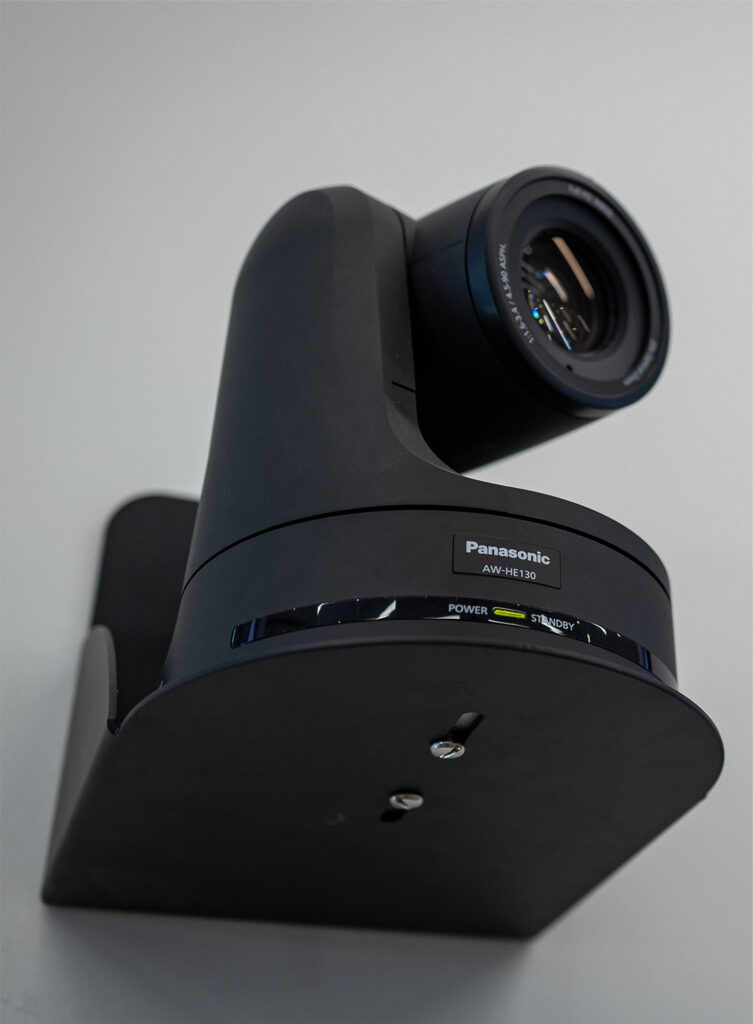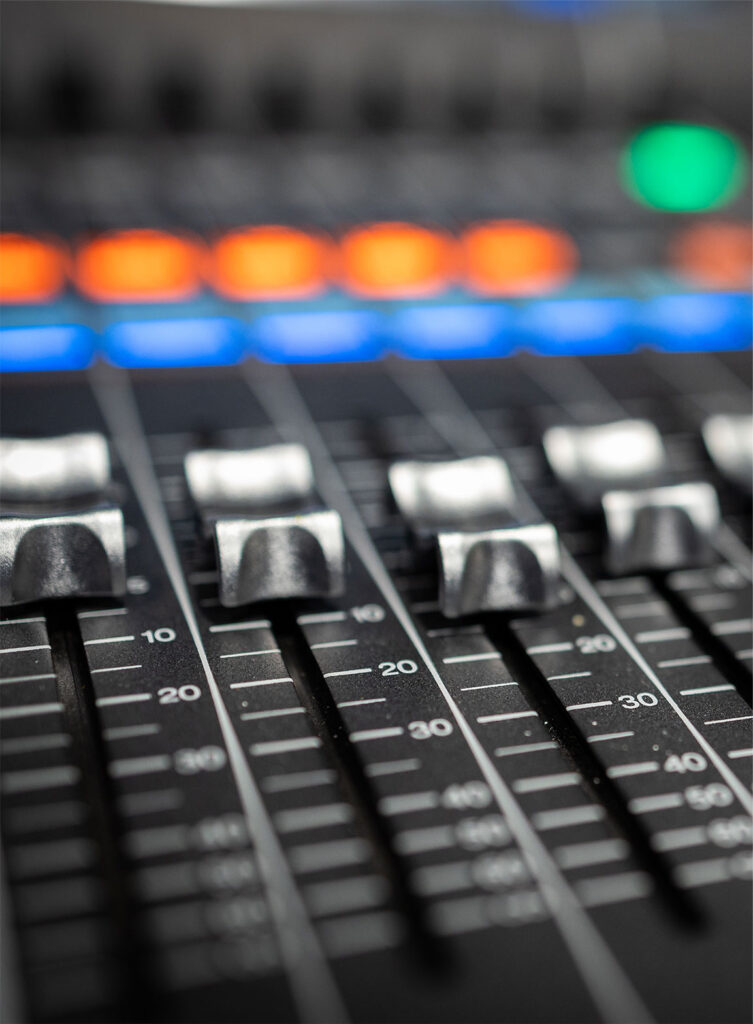 AV Maintenance and Repairs
All electronic systems need regular care and attention. Maintenance contracts are tailored to the complexity of the systems, the uses and users but generally include semi-annual inspections and annual testing, adjustments and recommissioning to ensure optimum operations and extended duty cycles.
Break/fix response to problems can also be tailored to the specific urgency associated with different system users and use cases. Remote monitoring, remote access for system diagnostics and repairs and same-day SLAs are highly recommended for high priority, high-visibility and mission-critical spaces.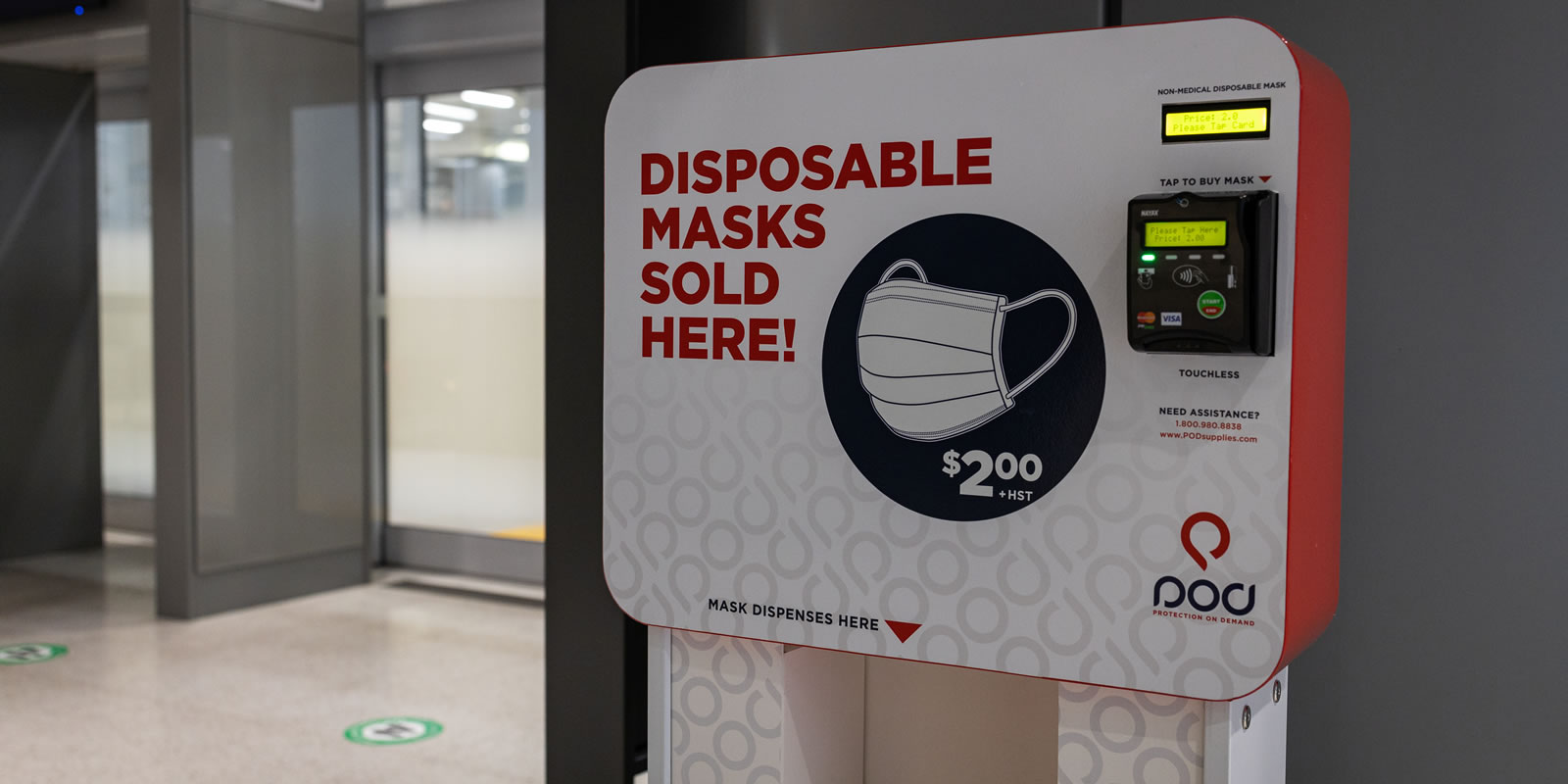 Safer, More Comfortable Workplaces
Returning to work as the COVID pandemic subsides will be challenging for both employers and employees. Workplaces and meeting facilities are being redesigned, new protocols established and new 'hybrids' introduced to ensure no-compromise comfort and safety.
Nationwide AV is uniquely positioned to help you adapt to the new realities of Workplace management and operations. We can cost-effectively reconfigure or redeploy your existing audiovisual assets to service new room configurations. We can quickly add Teams, Zoom, WebEx or codec-based conferencing capabilities to accommodate hybrid meetings between your on-site and work-from-home staff. We can also enhance both your brand and your employee engagement by vastly improving the video and audio quality of townhalls, training sessions and executive communication.
We are already implementing "no touch" AV systems that are either controlled by users' personal devices or completely automated by integrating occupancy sensors and room calendars. Also available from Nationwide AV are automated temperature-sensing panels and check-in systems that can be integrated with your access control system, automated occupancy counters for retail and public spaces, and employee contact-tracing technology to quickly limit the impact of a COVID-positive employee in your production facility, warehouse or offices.
Many Nationwide clients are also implementing cost-effective digital signage systems to more effectively communicate safety protocols, occupancy limits and other time-critical Workplace information. Please call us for best-practice recommendations.
Nationwide AV has experience and expertise designing and integrating many types of systems for many different user applications. These include:
Paging
Background Music
Sound Masking
Assisted Listening
Public Address
Teleconferencing
Privacy
Translation
Sound Reinforcement
Intercom
Mass Notification
Recording
Large Format LED
Projection
Performance Lighting
Pixel Mapping
Digital Signage
Video-conferencing
Studio Lighting
Control + Automation
Videowalls
Wireless Collaboration
Recording + Streaming
AV-over-IP